Our Mission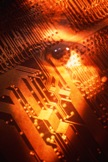 BKP Technologies, Inc. is committed to developing innovative and cost effective technology solutions that improve the operating performance of our life sciences customers. Our staff of highly skilled and experienced consultants utilizes cutting edge technology to deliver quality services and products.
Selected Corporate Highlights
BKP Technologies was founded in July 1999 by Brian K. Perry as a sole proprietorship.
BKP Technologies, Inc. was incorporated in May 2001.
In April 2011, BKP Technologies partnered with SJ Pharma Consulting to offer a comprehensive Pharmacovigilance Signaling and Data Mining/Visualization solution.  By coupling the PV expertise of SJ Pharma with the validation and systems implementation expertise of BKP Tech the two companies offer a compelling solution to life sciences firms of all sizes.
In June 2011, BKP Technologies partnered with the Foresight Group to enable the companies to jointly provide Pharmacovigilance (PV) computer systems compliance services to life sciences companies. The partnership leveraged BKP's expertise in MedDRA coding/up-versioning processes and PV data migration/validation to augment Foresight's expertise in PV systems implementation and validation.
In September 2011, BKP Technologies became an Oracle Gold Partner, focused on the life sciences industry and pharmacovigilance software solutions.
BKP Technologies encourages you to contact us for a no-cost discussion to review your company's unique needs.