BKP Technologies, Inc. offers data migration services that utilize the unique combination of our technology skills and our expert knowledge of  pharmacovigilance (PV) and clinical data management (CDMS) systems. BKP Tech evaluates the parameters of the migration project and recommends the right combination of automated and manual techniques to meet your deadlines cost-effectively.
Our Data Migration expertise includes: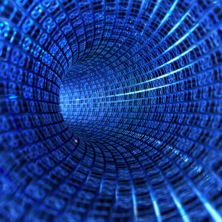 Data analysis and working with end-users to determine migration business rules/requirements/mappings
Fully documented and validated migration processes
Experience with both legacy data migration and migration to new software systems
Specializing in Pharmacovigilance/Product Safety and Clinical Data Management System data migrations
Our migration methodology includes:
Working with clients to form the right team of staff members to support the migration
Analyzing data to be migrated to determine best migration approach/strategy
Developing and unit testing the Extract, Transform and Load (ETL) toolsets
Development of a full suite of validation documentation for the migration effort
Performing formal test runs of the migration process
Execution of the migration into production systems under strict validation protocols
Our team has completed scores of Data Migration projects over the past 25 years.  Our migration methodology has successfully been audited by clients and regulatory agencies around the world.
To learn more about our data migration service offerings, download our Data Migration info sheet or contact us for a free consultation.